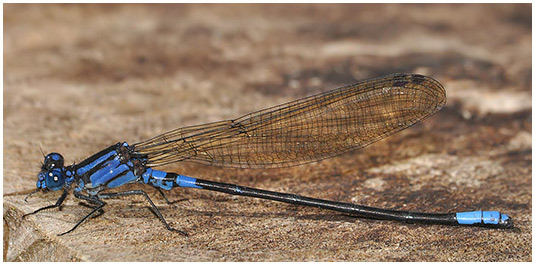 Picture taken by Netta Smith.
Identification and comments: Dennis Paulson.
Panama at Chiriquí above Guadalupe, Los Quetzales Cabañas, 19 August 2012.

Body length: 43 mm
This rather large Argia with amber-tinged wings occurs high in the mountains of Costa Rica and western Panama, the highest-elevation forest species in those countries. Immatures have a yellow stripe on the side of the thorax, quite unusual for Argia.



Panama - Argia terira mâle 1/1
by Netta Smith
Clic...